There are tons of fun things for kids to do at the New Deal Festival!
Old-fashioned games and toys
The farm animal petting zoo
Hay wagon rides
Play games and activities with Friends of Deckers Creek and other fun volunteers
Get faces painted by our talented face painter from 11 – 2
And a lot more fun!
Thank you to the visiting groups and volunteers!
Friends of Deckers Creek (FODC) is a small, but effective 501(c)(3) nonprofit watershed group whose mission is to improve the natural qualities of, increase the public concern for, and promote the enjoyment of the Deckers Creek watershed. FODC is a community-based organization that works out of Monongalia and Preston Counties, West Virginia. FODC has installed eight acid mine drainage (AMD) remediation projects, removed over 76,000 poun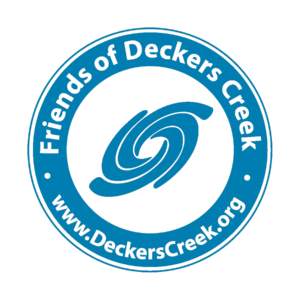 ds of trash from the watershed, provided environmental education to the community, created a Citizen Scientist water monitoring program, and performed many other community-based projects.

In the Deckers Creek watershed, and almost anywhere you go, you see the effects of erosion (the removal of material from one place to another by wind or water). Kids will demonstrate raindrop splash (splash erosion) and determine its impact on bare soil, ultimately being able to visually identify types of erosion. The kids will also learn some erosion control practices farmers use to conserve soil.