*This information is subject to change as we update our website for the 2023 New Deal Festival.
Want to win a prize at this year's New Deal Festival? You could be in luck! We love harkening back to classic country fairs and will have contest for all ages to participate in! Read on to find out how to compete.
---
Adult & All Ages Contests
Pie Baking Contest
Time: TBA
Start practicing your baking skills! We're having a pie baking contest at the New Deal Festival! Prizes awarded to the top three bakers: 1st prize is $50, 2nd prize is $25, and 3rd prize is $10.
Registration ends July 6th! Please send your name, type of pie, and a brief description of what makes your pie special to kendyl@arthurdaleheritage.org or call us at (304) 864-3959.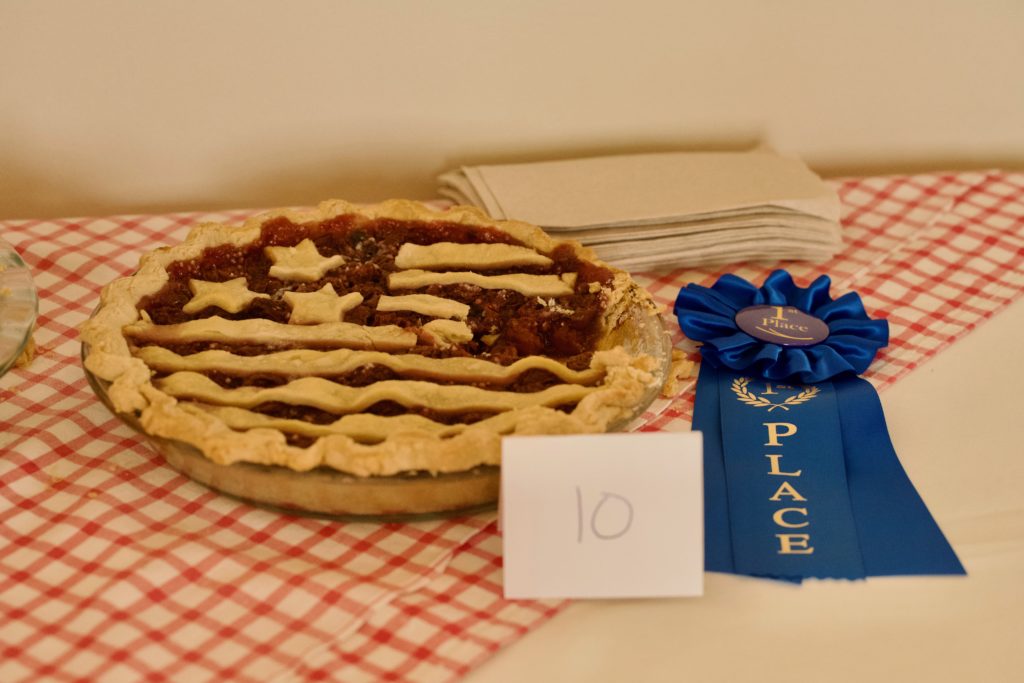 On July 8th drop-off your submission between 10 and 11 in Center Hall. Judging will take place between 11:30 and 12:30. Winners will be announced at 1:15 pm.
---
Kids Contests
Watermelon Eating Contest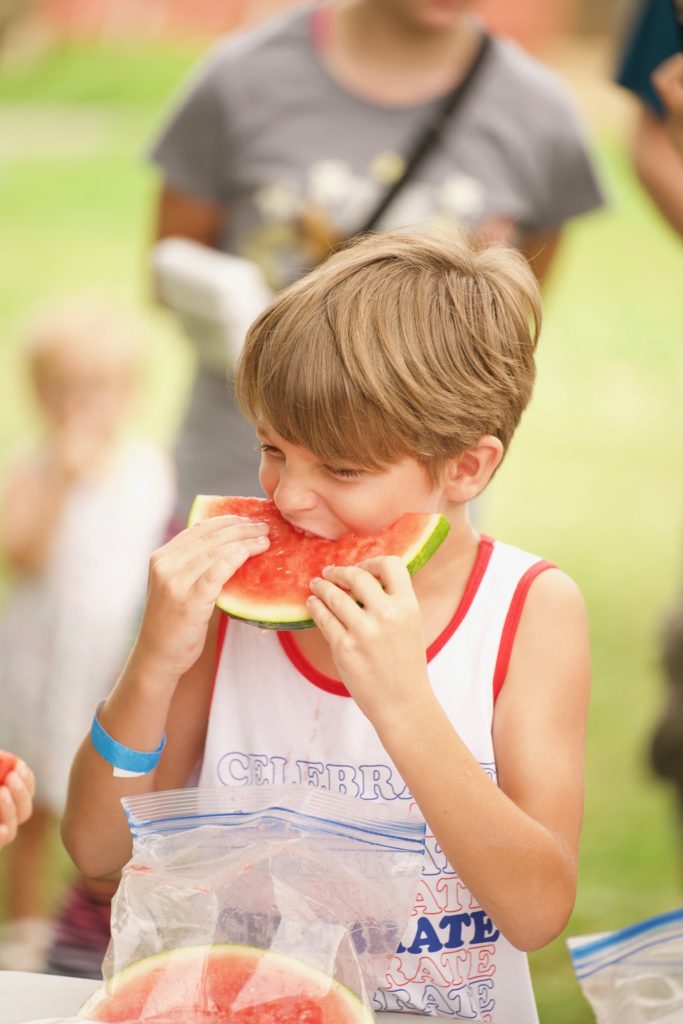 Time: TBA
Ages: 5-12
One of our most popular contests in 2022 is back again this year! Visit the Kids Activity Area for a chance to eat some watermelon and win a whole watermelon! The Watermelon Eating Contest is open to ages 5-12 and will take place at 12:30. The top three finishers will receive a ribbon and a watermelon!
To compete in the contest, just show up at the station a few minutes before 12:30 and take a spot at the table. Each contestant will receive four watermelon slices to eat as fast as possible!
Sack Race
Time: TBA
AGes: 12 & Under
Enjoy a good old fashioned sack race! There will be two heats this year with ages 6 and under at TIME TBA and ages 7-12 at TIME TBA.
Show up at the starting line a few minutes before the race begins, get ready, and on your mark, get set, go!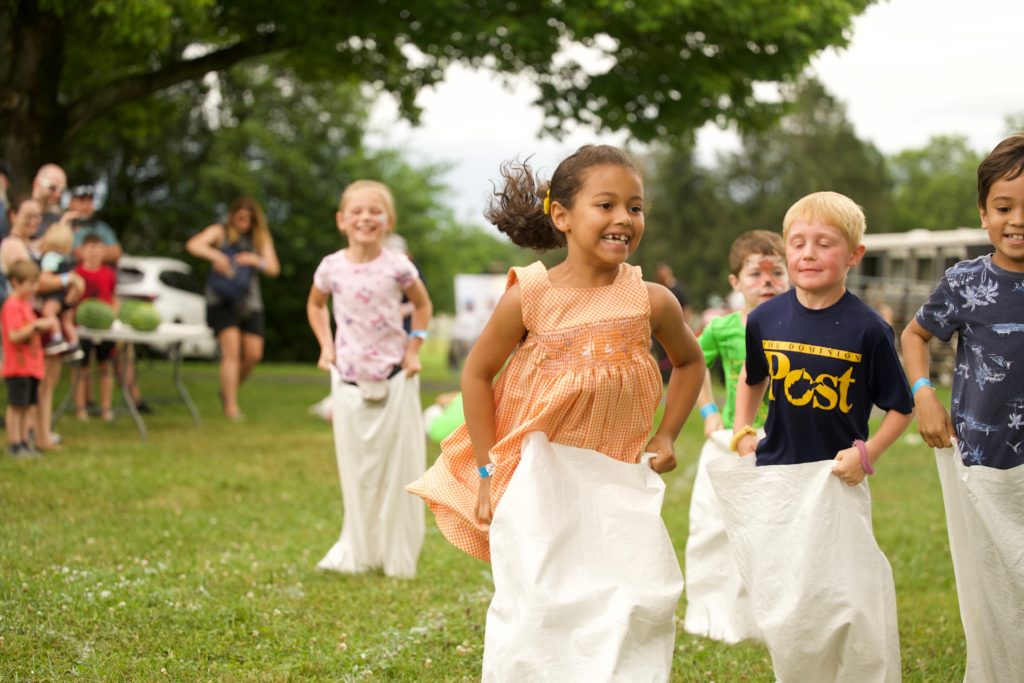 Prizes will be awarded to first, second, and third place in each heat. Winners will receive a ribbon and another prize to be announced.
Coloring Contest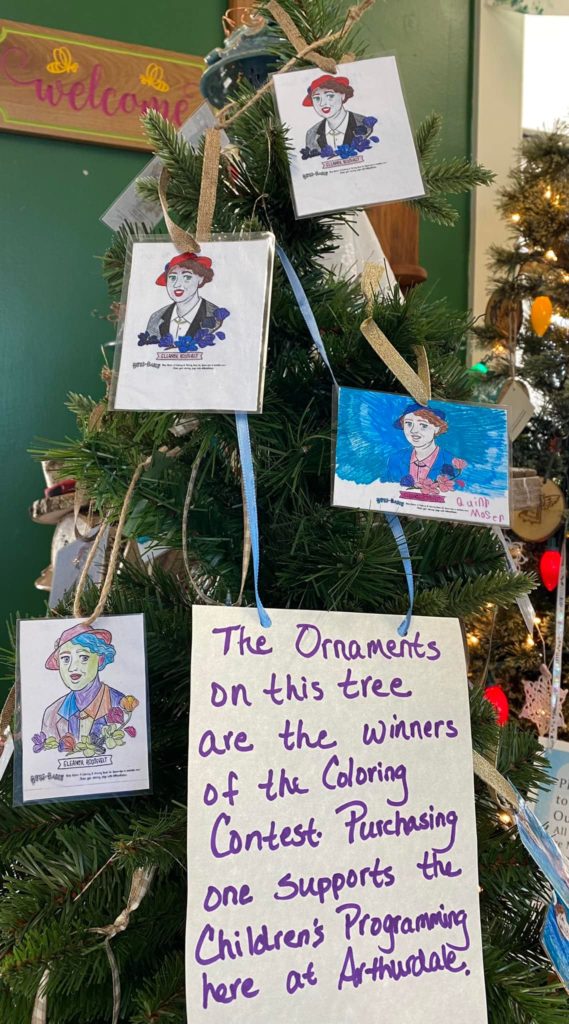 Time: TBA
Ages: 4-12
Color a picture for your chance to win! This contest is open to kids from kindergarten – 5th grade and winners will be determined by age group: Ages 4-6, Ages 7-9, Ages 10-12.
To enter, pick up a coloring sheet at the Arts & Crafts table in the Kids Activity Area and drop it off in Center Hall by 12 pm. The winners will be chosen by voting and announced at 1:15 pm.