*This information is subject to change as we update our website for the 2023 New Deal Festival.
The New Deal Festival is a great opportunity to explore Arthurdale and the New Deal Homestead Museum. Our museum is open at no cost to those visiting the festival, and there will be docents to answer questions. For information on a full guided tour, please visit our main website: https://arthurdaleheritage.org/tours/
Administration Building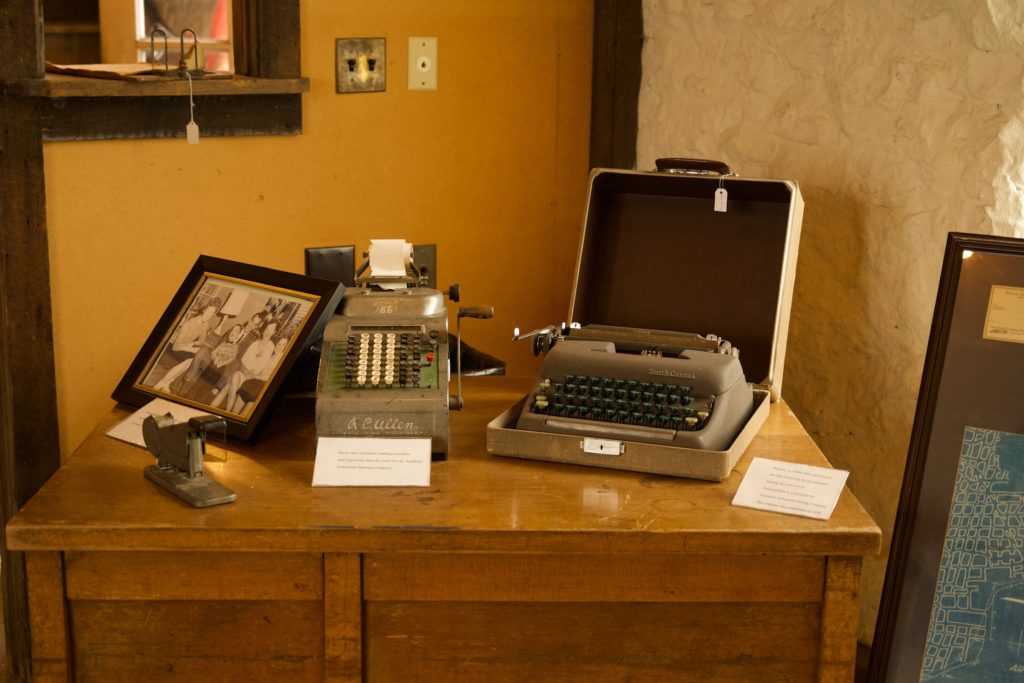 The Administration Building served as local headquarters for the federal government during its control of Arthurdale. Today it is the New Deal Homestead Museum's main building. It houses the bulk of AHI's artifacts, exhibits, and archives.  
In addition to our permanent collection of artifacts relating to life and industry in Arthurdale during the 1930s and 1940s, we also have rotating exhibits. Even if you've been before, you may see or learn something new! Come explore our past!
Forge
The MCCA Metal Forge housed the blacksmithing and pewter works. Today the Forge is still a working blacksmith shop. Local blacksmiths from the Appalachian Blacksmith Association will hold demonstrations throughout the New Deal Festival. Stop by to watch and learn about this fascinating and historic trade!
ESSO Service Station
The Co-op Esso Service Station was one of the few businesses that survived the federal liquidation. Though no longer in operation today, it remains part of the buildings owned and maintained by Arthurdale Heritage.
The Esso Station will not be open during the New Deal Festival but you can still walk over to see the pumps! It's a great spot for a photo op!
E-15 Homestead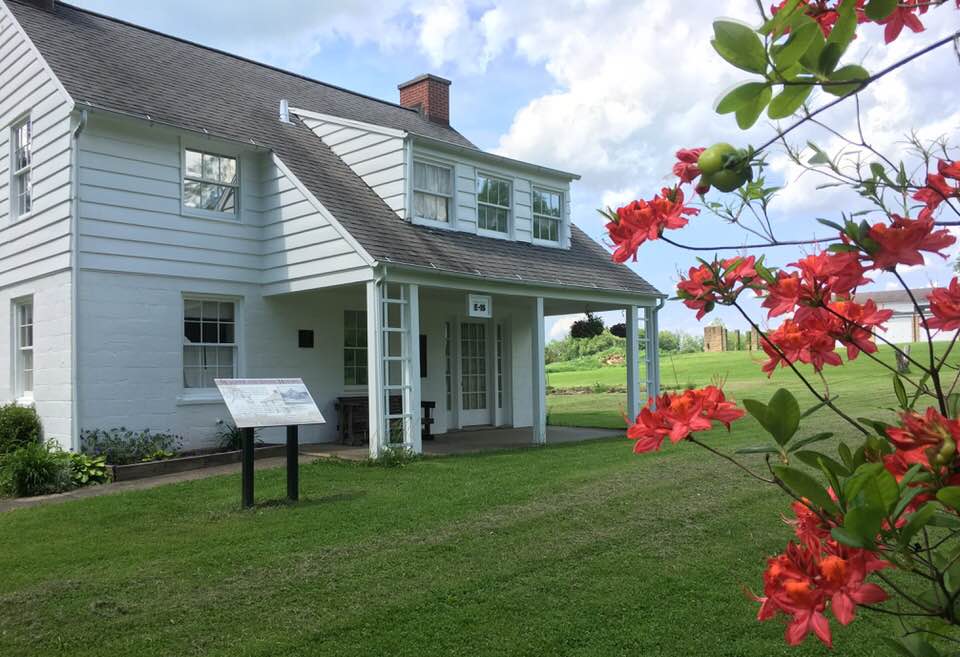 Homestead E-15 is one of the original Arthurdale homes and has been restored to its original state. It is a Wagner-style house and was part of the second phase of homes built in Arthurdale. Inside, it is furnished with original Arthurdale furniture and artifacts donated by original homesteaders and their descendants.
Inside E-15, you will be able to meet children of the original homestead families and talk to them about what it was like growing up in Arthurdale.
Center Hall
Center Hall is the focal point of Arthurdale and the New Deal Homestead Museum. It was originally a church built in 1857 in nearby Masontown. The building was disassembled and reassembled in Arthurdale to serve as a community center for the homesteaders. Center Hall served as a place for dinners, dances, and meetings. It is still regularly used by AHI and community members for the same purposes.