Latest News
« Older Entries
|
Monday, July 3rd, 2017
New Deal Festival Features Events and Activities for All Ages
Step back in time for Arthurdale Heritage's New Deal Festival. The festival opens at 10 am Saturday, July 8th with live music, antique car, truck, and tractor show, craft show, homemade food, kids activities, museum tours, a visit from Eleanor Roosevelt and much more.
"Arthurdale was the first federally built community during the Great Depression and construction began in 1933. Our activities are not just fun but also show life in the 1930s and tell the important history of Arthurdale. Visitors get a chance to meet Eleanor Roosevelt plus talk with people whose parents were original homesteaders," said Darlene Bolyard, Arthurdale Heritage Executive Director.
One of the most popular events at the New Deal Festival is the antique car, truck, and tractor show. Guests can check under the hood of some of Detroit's classiest machines from the 1920s all the way to hot-rods and muscle cars from the 1960s and '70s. The show, hosted by the Arthurdale Tirekickers Club, also features antique tractors, including a restored tractor manufactured at the Reedsville Co-Op Tractor Factory.
Youngsters can enjoy old fashioned games and activities in the festival's supervised kid's area. There is also a farm petting zoo with friendly farm animals including donkeys, chickens, a calf, and the famous Arthurdale goats. The barn cats and Great Pyrenees dogs will be excited to make new friends! Have a wild and wonderful time with the Avian Conservation Center of Appalachia's Bird Ambassadors and Friends of Decker's Creek fun hands on activity.
Climb aboard a horse-drawn wagon and travel through Arthurdale for a look at the history of the community. Or choose an old-fashioned hay ride.
Step back in time and meet First Lady Eleanor Roosevelt (portrayed by History Alive actor Patty Cooper) and take historic selfies with the 1930's photo booth including vintage tools, clothing, and hats. Visit the temporary exhibit on Depression era feedsacks in the E-15 Homestead with WVU Librarian Anna Schein.
Four bands play throughout the festival – 18 Strings, Soup Camel, Aurora Celtic, & Matt Fields – with music ranging from the blues to country to folk-rock to jazz. Details and performance times are on the website www.newdealfestival.org
Gates open at 10 am. Tickets are sold at the gate: $10.00 for adults and $5.00 for children 5-11. Kids under 5 are free. Parking is free. Advance tickets can be purchased online at: http://www.newdealfestival.org
The festival is presented with financial assistance from the WV Division of Culture and History and the National Endowment for the Arts, with approval from the WV Commission on the Arts.
Posted in Media Releases | No Comments »
Friday, June 23rd, 2017
Enjoy live music on the Center Hall porch all day during the New Deal Festival! 4 talented music groups will be playing throughout the festival.
Music schedule
10:30 am          18 Strings
12:00 pm         Soup Camel
1:30 pm            Aurora Celtic
3:00 pm           Matt Fields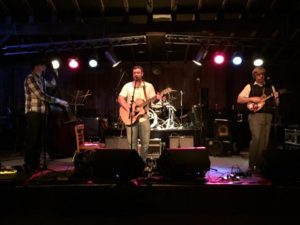 18 Strings is an acoustic string trio based out of Morgantown, WV. The three members come from different musical backgrounds spanning everything from jazz to folk, and rock to classical. The result is a seamless fusion of styles that incorporates smart songwriting, tight harmonies, refined instrumental technique, and an airtight groove. Appalachia is a culturally rich region that 18 Strings is proud to call home. Their aesthetic draws from the people of the mountains and their stories. The organic sound of voices, a guitar, mandolin, and upright bass matches the miles of rolling hills that hide centuries of musical tradition.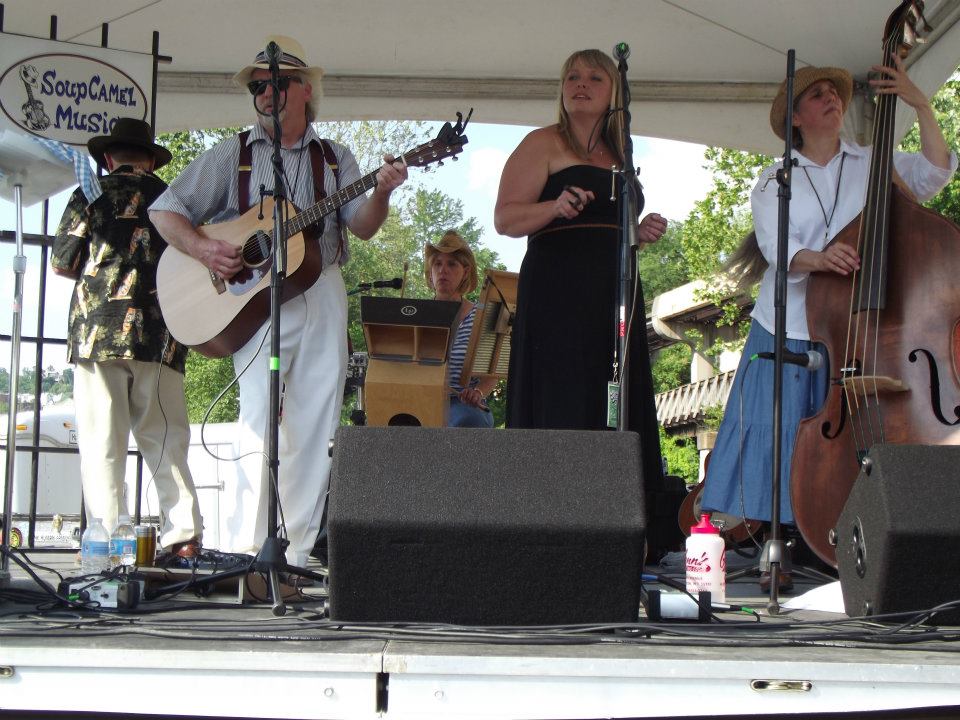 Soup Camel is a unique band from Morgantown, West Virginia consisting of; Soup Camel, Motown Minnie K, The Beat Doctor, The Lovely Leslie Faye, and Delta Dave. Their music is an eclectic mix of genres that can only be described as Americana. Mostly acoustic in nature, Soup Camel is rooted in jazz/blues from the 1920s to 1940s and beyond with some occasional journeys into world music.
From the hills of West Virginia, Aurora Celtic plays evocative, original and traditional music for guitar, fiddle, Irish flute, whistle, mandolin and tenor banjo that bridges the cultures of Scotland, Ireland and Appalachia. The band consists of Alice Fleischman, Michael Broderick, Chris Bern and Jake Pitzer: multi-instrumentalists who have played throughout the Mid-Atlantic states, at the Kennedy Center and in Europe. They have played in numerous musical groups spanning styles as diverse as Classical, Appalachian, Celtic & Alternative.
One Man Band is the best way to describe the 2016 Winner of the Wills Mountain Band Competition, Singer/Songwriter and multi-instrumentalist Matt Fields. He runs the countryside touring in Pennsylvania, Maryland, and West Virginia with a style and ability to captivate audiences with a completely original genre of performance that mixes soulful singing, fingerstyle guitar, melodic harmonica layered over driving percussion using a custom built drum set operated with a system of foot pedals to create an entire band by himself.
Posted in Entertainment, Featured, News | No Comments »
Friday, June 23rd, 2017
The 2017 New Deal Festival craft show features 15 talented artisans and their handmade goods. The Craft Show runs throughout the festivities on Saturday July 8 with gates open at 10 am and closing at 5 pm. Browse the talented artisans joining the festival below:
Crafts Market
Maureen Donnelly (Wood Mountain Dreams) is part of a family woodworking business that creates wall art, home and seasonal décor items, plus charming children's puzzles.
Ruth and Wayne Rowand (Ridgerunner Crafts) use a scroll saw to make clocks, plaques, and other home décor items.  They also make and handpaint bottle candles and chimes.
Tammy Light hand makes all kinds of things. Crocheted items include scrunchies, baby hats & booties, can cozies, and tea towels. She knits dish cloths, soap pockets, scrubbies, and scarves.
Molly Superfesky is demonstrating the making of stained glass all day in her booth. Stop by to admire her skill and see what she is working on now.
Susan Jennings (Allegheny Treenware) brings a collection of handmade West Virginia hardwood kitchen utensils. Bargain hunters can check out the selection of seconds.
Mavis Strakal (Nine Questions) designs jewelry from polymer clay. She makes simple fun and functional pieces to brighten your day.
Jackie Clarkson (Jackie's Useables) weaves and crochets household helps. Jackie enjoys spending time making products for you to enjoy using in your home. She is demonstrating the looping and tying of rugs.
Denise Heckel (Studio D Pottery & Jewelry) creates unusual pieces that mix her love of nature, Bohemian style, and folk art. She often uses copper to enhance her clay jewelry.
Diana Davis (Teardrop Jewels and Designs) is inspired by the delicate designs of the Victorian era to craft her jewelry, often using beautiful gemstones.
Jennifer Lewis and her husband design and craft items from reclaimed wood. They make great gifts for any occasion from weddings to housewarmings to holidays.
Richard "Bear" Ware (Bear's Leather Shop) makes handcrafted leather belts, wallets, key tabs, purses, money clips, and so on. All use American leather and special orders are welcome.
Vickie Mason (Yesterday's Stitches Today) retired and turned her  hobby of sewing into a business making aprons, clothespin bags, table runners, baby blankets, etc. She loves making new friends, so stop by.
Arthur Lee Davis (Lee's Wood Creations) uses his talents to build on tradition and construct wood pieces of high quality. They include plant stands, baskets, centerpieces, and living room tables. He welcomes custom orders.
Denise Baylor (Fields Creek Creations) makes 100% all natural soaps, shampoo bars, healing salves, lotion bars, bath bombs, special soaps for kids (and dogs), plus some crocheted items.
Jackie Henderson (Anderson Hollow Farm) specializes in goats milk soaps. They are naturally healthy soap plus some types have natural products added to help with many skin conditions.
Jodi Zickefoose makes whimsical flower pots out of recycled pots and pans.
Posted in Featured, News, Vendors | No Comments »
« Older Entries
|