Enjoy live music on the Center Hall porch all day during the New Deal Festival! 4 talented music groups will be playing throughout the festival.
Music schedule
10:30 am          18 Strings
12:00 pm         Soup Camel
1:30 pm            Aurora Celtic
3:00 pm           Matt Fields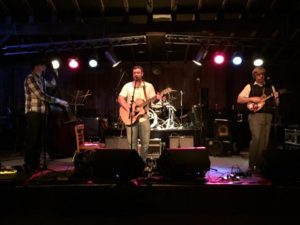 18 Strings is an acoustic string trio based out of Morgantown, WV. The three members come from different musical backgrounds spanning everything from jazz to folk, and rock to classical. The result is a seamless fusion of styles that incorporates smart songwriting, tight harmonies, refined instrumental technique, and an airtight groove. Appalachia is a culturally rich region that 18 Strings is proud to call home. Their aesthetic draws from the people of the mountains and their stories. The organic sound of voices, a guitar, mandolin, and upright bass matches the miles of rolling hills that hide centuries of musical tradition.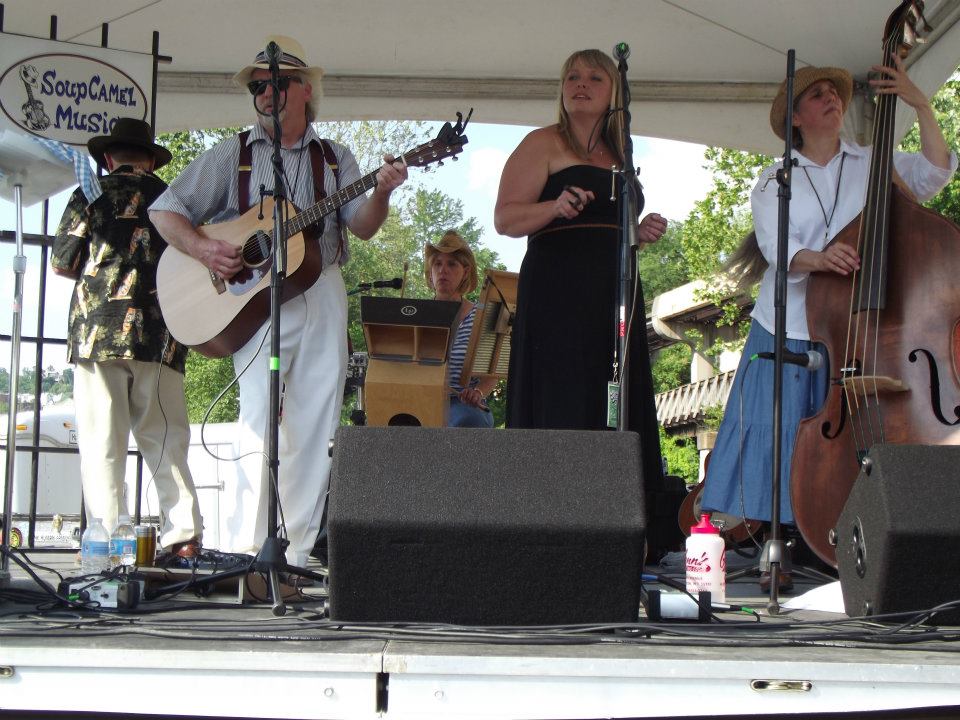 Soup Camel is a unique band from Morgantown, West Virginia consisting of; Soup Camel, Motown Minnie K, The Beat Doctor, The Lovely Leslie Faye, and Delta Dave. Their music is an eclectic mix of genres that can only be described as Americana. Mostly acoustic in nature, Soup Camel is rooted in jazz/blues from the 1920s to 1940s and beyond with some occasional journeys into world music.
From the hills of West Virginia, Aurora Celtic plays evocative, original and traditional music for guitar, fiddle, Irish flute, whistle, mandolin and tenor banjo that bridges the cultures of Scotland, Ireland and Appalachia. The band consists of Alice Fleischman, Michael Broderick, Chris Bern and Jake Pitzer: multi-instrumentalists who have played throughout the Mid-Atlantic states, at the Kennedy Center and in Europe. They have played in numerous musical groups spanning styles as diverse as Classical, Appalachian, Celtic & Alternative.
One Man Band is the best way to describe the 2016 Winner of the Wills Mountain Band Competition, Singer/Songwriter and multi-instrumentalist Matt Fields. He runs the countryside touring in Pennsylvania, Maryland, and West Virginia with a style and ability to captivate audiences with a completely original genre of performance that mixes soulful singing, fingerstyle guitar, melodic harmonica layered over driving percussion using a custom built drum set operated with a system of foot pedals to create an entire band by himself.